Our mini spa is a comfortable retreat where you can unwind and indulge in a relaxing massage treatment that will satisfied. It is located on the main level of the B&B in its own designated room. Spa reservations should be made with your room reservations to ensure plenty of time to schedule, however, if you decide to add on the services, we will do our best to accommodate. Our spa is reserved for Hidden Serenity Bed and Breakfast guests only.
COUPLES MASSAGE $180 for 1 hour
The ultimate romantic massage for you and your significant other. Unwind and relax as you enjoy your massages side by side, each with your own personal therapist. There is nothing better than this during your getaway with your loved one!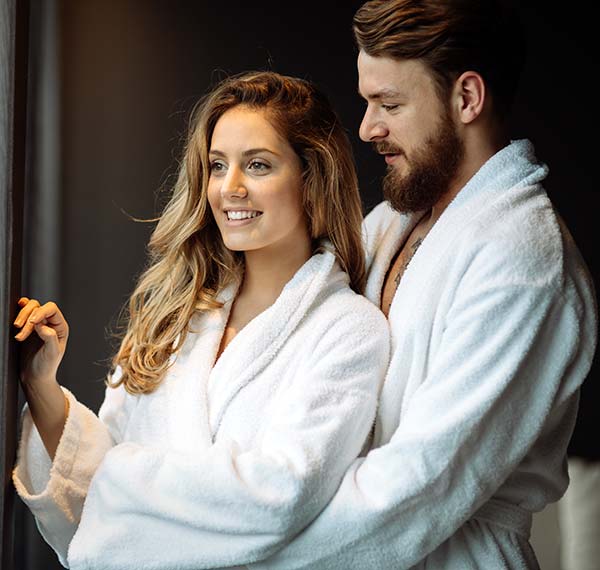 SINGLE MASSAGE $95 for an hour
Looking for a way to relax during your getaway at Hidden Serenity? Book an hour massage with our licensed therapist and feel your stress melt away.

ADD ONS- Per person (Must be booked at the time the massage is reserved)
15 minute Scalp Massage $15
15 minute Foot Massage $15
Hot stones (during your booked massage) $20
Cupping (during your booked massage) $20
Deep Tissue (during your booked massage) $15
Extra ½ hour $40