Have some time to fill in between relaxing and going out and about in our area? There are some activities right here at the B&B. Challenge each other to a game of pool if you want to do something inside, or play one of the board games we have in the common area. Maybe you would prefer to be outside enjoying the fresh air. Outside activities include but are not limited to –
Walk on our Pursuit of Adventure Trail and check out the thought-provoking questions along the way
Play a game of Pickleball
Shoot some hoops
Play a game of tennis
Swing on our swings in the woods
Rent our bikes
Listen to the sounds of nature
In the winter here are some ideas –
Build a snowman
Snowshoe on our trail
Make a snow angel
The area around West Bend, Wisconsin is filled with beautiful drives that take you to Wisconsin State Parks and into the Kettle Moraine State Forest. Hidden Serenity is located just North of West Bend, near the State Forest and the Ice Age Trail. Below are some ideas for you to explore while staying with us.
Explore over three miles of gravel roads by foot or rent a golf cart. A must-see when traveling to the area, this zoo is right across the street from Hidden Serenity. You will experience herds of bison, deer, elk, wild sheep, wolves, cougar, the famous bears and much more, all in natural environments.  We are just a 1-minute drive away.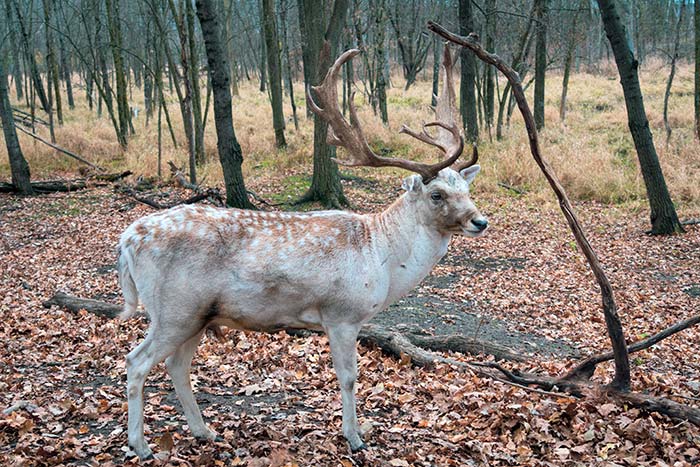 Ice Age National Scenic Trail
This hidden gem is located just a few miles from Hidden Serenity. It has been said that this part of the 100 miles long Ice Age Trail is the most beautiful, diverse and physically challenging parts of the trail. Up and down the terrain left behind by the glaciers and winding entirely through the state forest past lakes, streams, bogs and more, make this trail a highlight in fall or any time of year.  Less than 10 minutes away from our inn.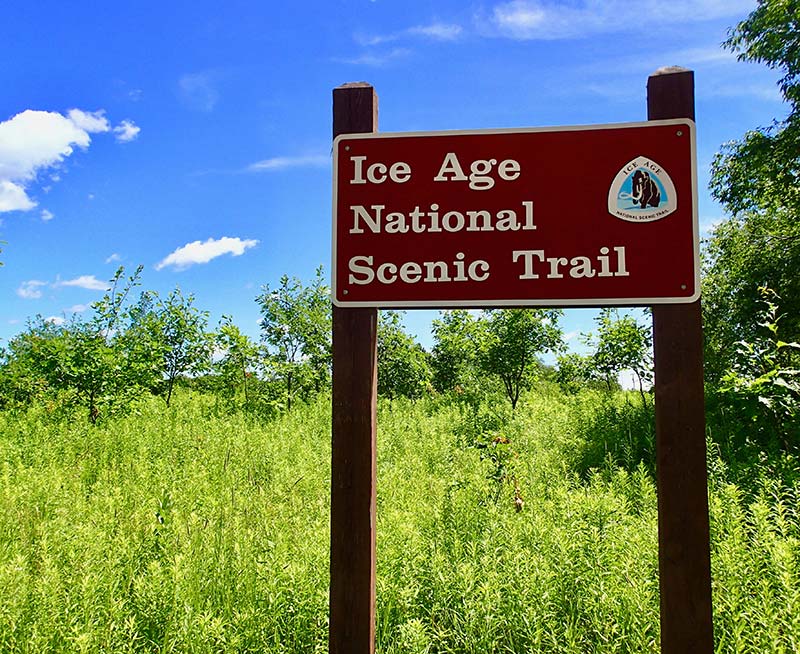 Museum of Wisconsin Art (MOWA)
We are very fortunate to have a world-class museum of such importance in our small city.  MOWA is America's only regional art museum featuring the works of Wisconsin artists.
The largest collection of Carl von Marr's work is on permanent display at the Museum of Wisconsin Art including The Flagellants by Milwaukee-born Marr (1858-1936), the work measures an enormous 14' x 23' and is one of the largest oil paintings on canvas framed in the U.S.
Permanent and changing exhibits are worth the hour or so stop in West Bend.  We are so lucky to have such a great museum less than 10 minutes from our inn.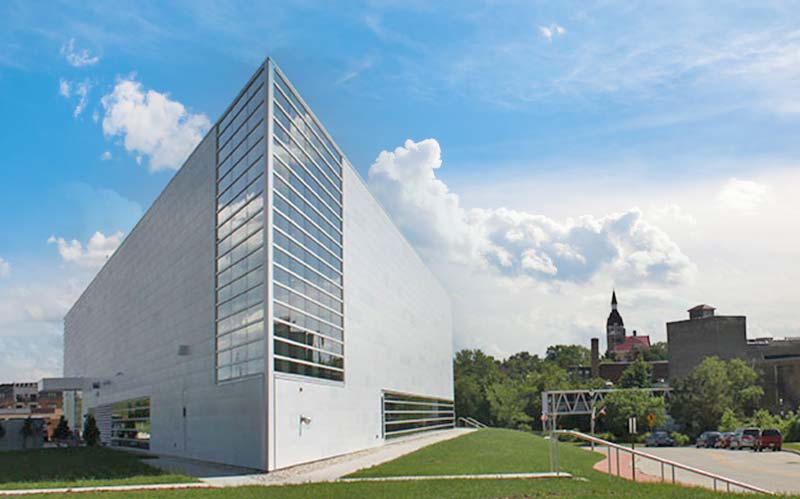 Area Biking/Walking Trails
Eisenbahn State Trail – The former railroad grade is level and an easy ride for bikers of all levels of experience. The trail passes through farmland, industrial and residential areas, and near scenic waterways affording a variety of experiences. Most trails are 10-20 minutes away.
Lake to Lake Trail – A beautiful scenic trail connecting Mauthe Lake and Long Lake within the Kettle Moraine State Forest. Easy ride on crushed limestone with flat to very small hills. Stop and get a famous ice cream cone at The Hamburger Haus in Dundee.
Interurban Trail – 40-mile trail spanning two counties. Ride through historic Cedarburg, the quaint marina town of Port Washington and up to Sheboygan. It is based on the light rail train that ran the route connecting Milwaukee to Sheboygan.
Mountain biking trails within the Kettle Moraine State Forest include The New Fane Loop Trails and the Greenbush Trails. Choose the trail that fits your level of expertise and experience miles of challenging trails.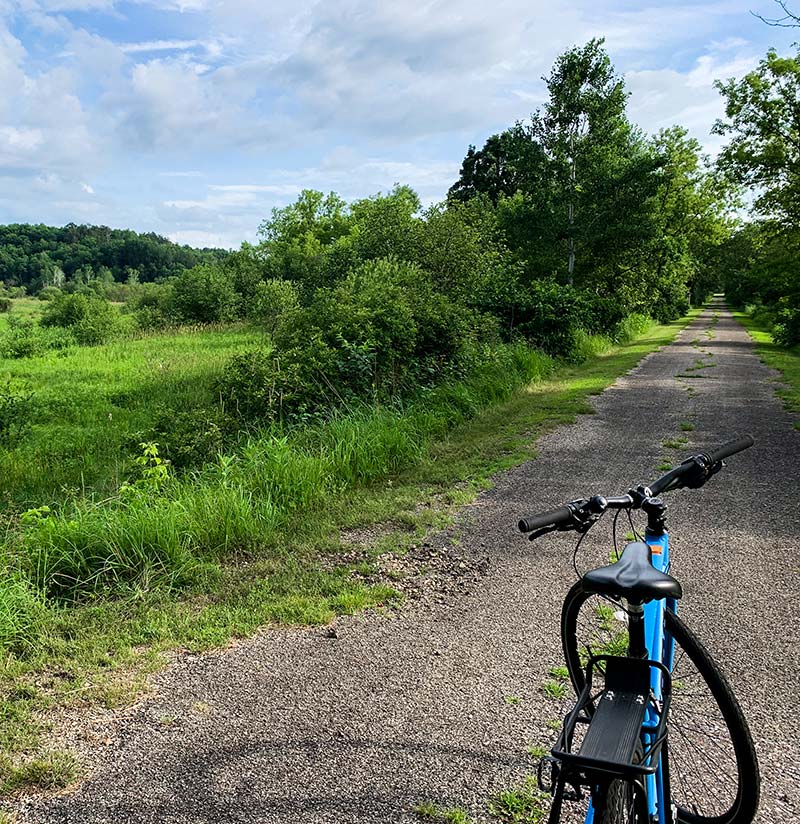 Lizard Mound State Park near West Bend features 28 effigy mounds and takes its name from the most outstanding mound: a lizard mound that's hundreds of feet long. This park has one of the largest, most diverse groups of effigy mounds open to the public in Wisconsin.
Visitors can take a self-guided, mile-long tour of 26 mounds, which are well preserved and clearly marked with information. A newly build Interpretive Center greets visitors when they arrive.  Our inn is just 5 minutes away from the park.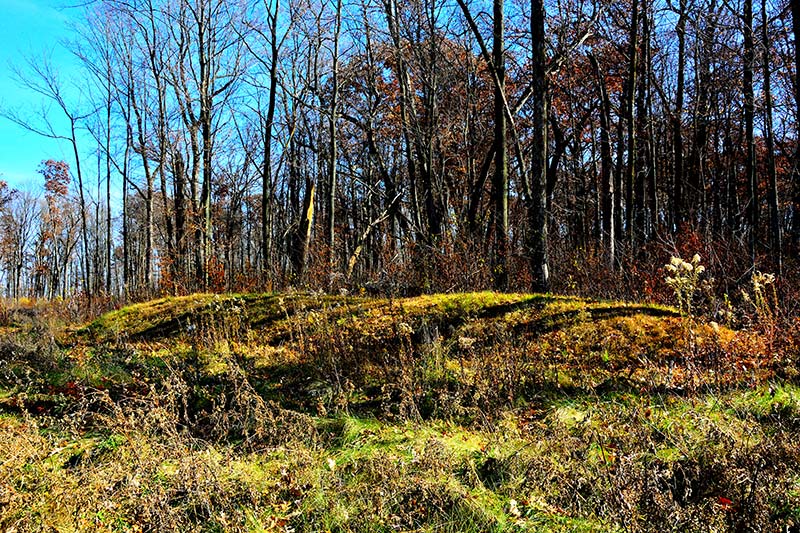 Sunburst Winter Sports Park
Sunburst is a fun, family-orientated ski, snowboard, and tubing area located north of Milwaukee. Sunburst offers 77 acres of Pure Winter Fun with skiing, snowboarding, and the Worlds Largest Tubing Park with over 40 runs. They offer 12 runs with the longest being 2,600 feet. The have rentals and offer lessons throughout December to March. The make a huge commitment to customer satisfaction. Our inn is located just 10 minutes away.