If you're looking for fun, holiday-themed activities to enjoy while visiting our Wisconsin Bed and Breakfast this winter, you're in luck! The beautiful lighted display at the Shalom Wildlife Zoo is back for the season, and this fantastic, festive display of lights is located just across the street. It's beautiful, festive, and fun – but the best part is you don't have to travel too far or work too hard to enjoy it because we know you've really come here to relax and unwind away from the busy stress of the season.
In addition to putting on this annual dazzling display of lights, The Shalom Wildlife Zoo is home to more than 75 specials of local and exotic wildlife spread out over their 100-acre zoo. It's really a must-see at other times of the year, too, especially when you're staying with us at our Wisconsin Bed and Breakfast.
Apart from the lighted display at Shalom Wildlife Zoo, we also recommend our guests venture to the nearby city of Cedarburg for their annual A Cedarburg Christmas – a truly festive celebration throughout the season. And, of course, don't miss the chance to unwind in pure luxury and indulge in a treatment at our newly remodeled day spa – after all, this level of relaxation is what brings you to our Wisconsin Bed and Breakfast in the first place! Book a room today!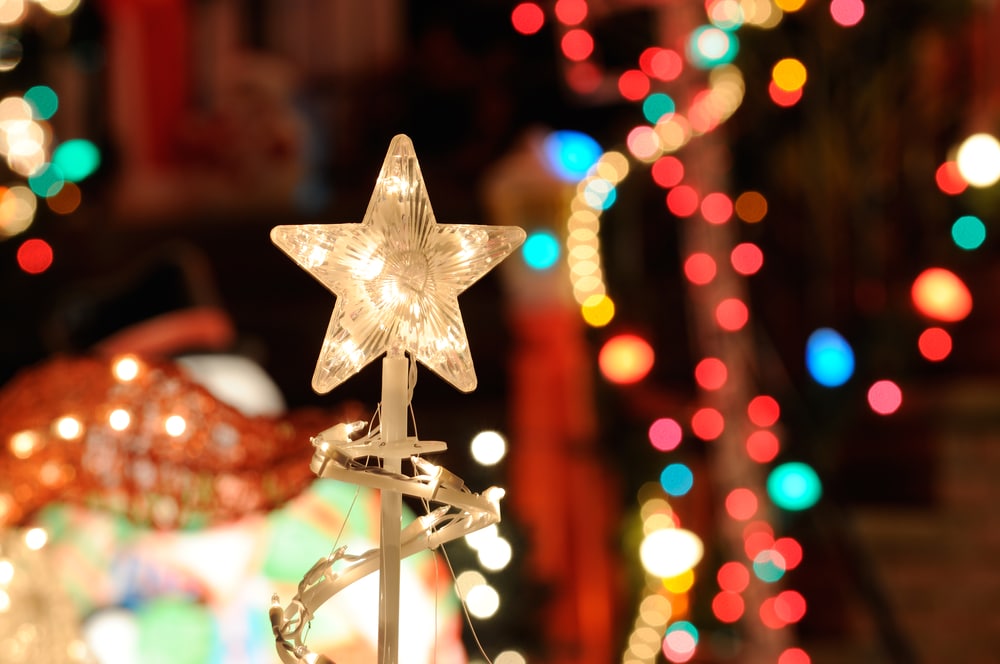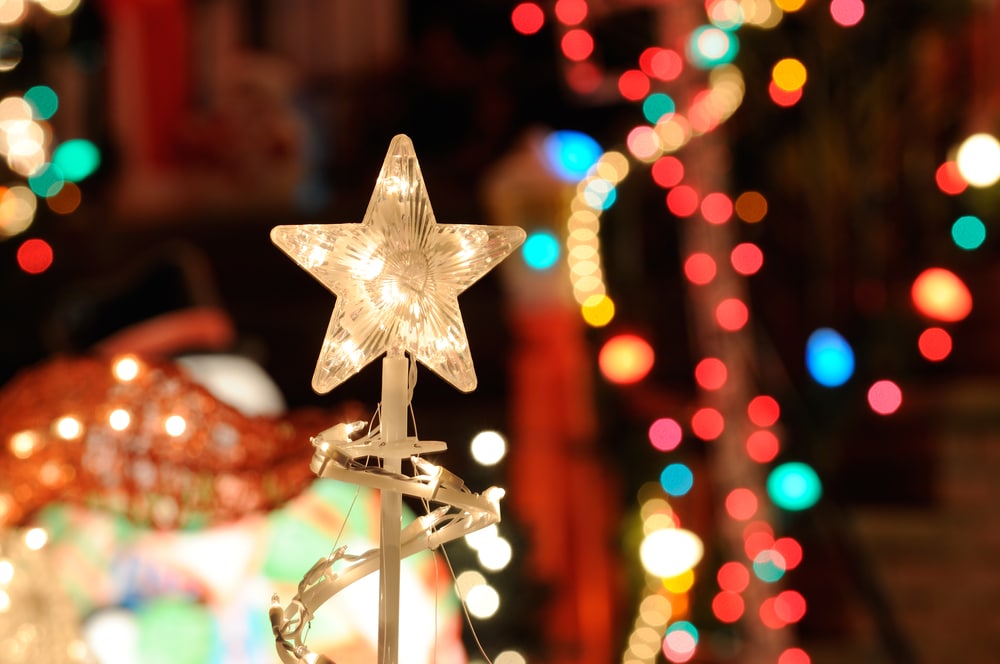 Drive Through Lights at the Shalom Wildlife Zoo
The Shalom Wildlife Zoo is home to more than 75 different species and over 750 individual animals and has been called "America's largest petting zoo," though that's something of a misnomer. You can't pet all the animals, but you can drive or walk through this 100-acre zoo and marvel at the beautiful animals and the park-like habits here. Shalom Wildlife Zoo is also the highest-ranked zoo in Wisconsin – we're so lucky to have it right across the street from us!
Christmas at the Shalom Wildlife Zoo transforms this already wonderful attraction into something truly magical and worth experiencing this winter – especially given the many hours of darkness we face at this time of year. Throughout the season, the entire zoo is lit up with special LED lighting for the nighttime drive-thru experience, which you can expect to take around one hour.
After enjoying the lighted displays at the Shalom Wildlife Zoo, don't miss your chance to visit the petting zoo and enjoy a bit of warmth around their crackling fire. It's definitely not just for kids and is a fantastic way to enjoy a bit of the holiday magic in the air this season.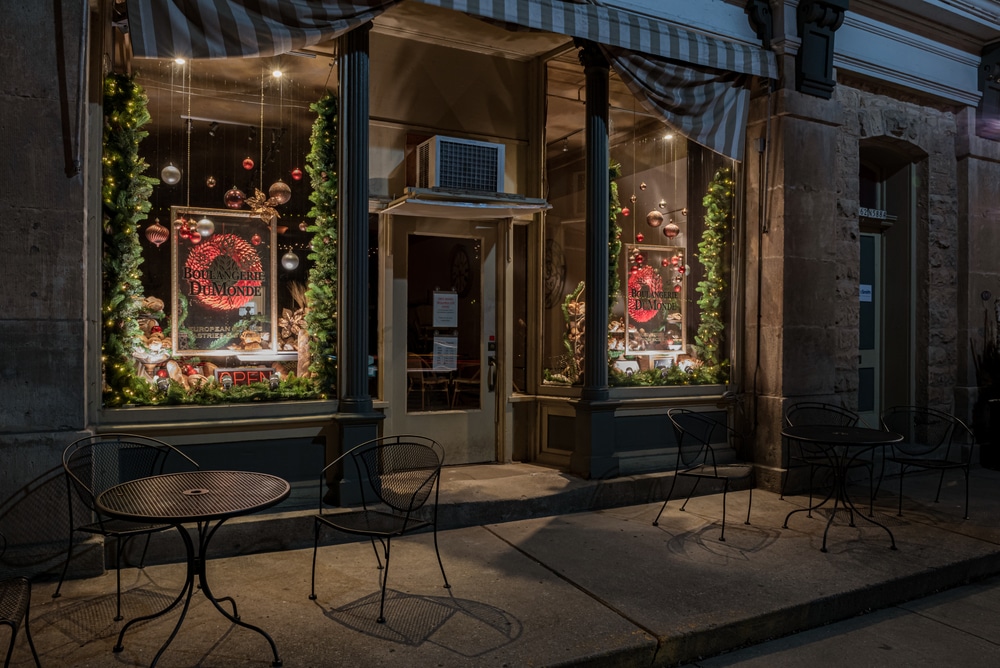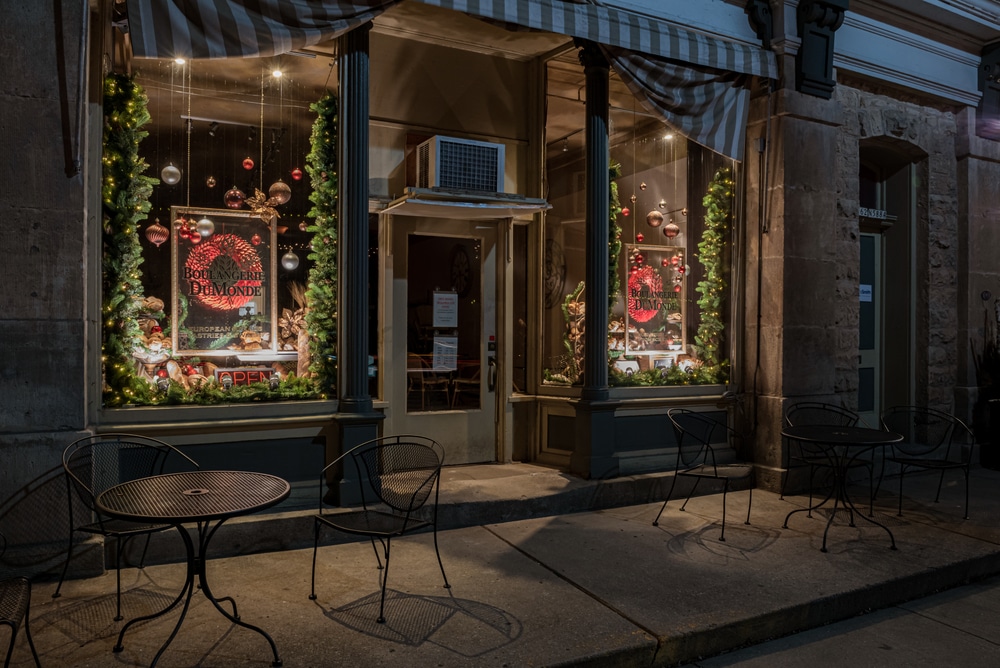 A Cedarburg Christmas Offers More Holiday Magic
If you're looking for even more holiday fun after you've enjoyed the lighted display at the Shalom Wildlife Zoo, don't miss A Cedarburg Christmas. Cedarburg is one of Wisconsin's most romantic and charming towns, and though it's great to visit any time of year, it's particularly magical during the Cedarburg Christmas festivities. Cedarburg has been called one of the prettiest towns in the country – and that is before its downtown streets, and businesses get all dressed up for the holidays!
If you're looking for a great place to do a little holiday shopping or just enjoy some time with your sweetheart window shopping, wine tasting, and dining out, A Cedarburg Christmas is for you! The entire town is adorned with the twinkle of holiday lights, and local businesses in downtown Cedarburg dress their windows in an overabundance of holiday charm.
The Cedarburg Christmas festivities last throughout the season and include a variety of fun, festive events to enjoy. Highlights of this year's A Cedarburg Christmas include:
Festive Friday Eves performances
Rivoli Theater's Holiday Film Series
Great Craft Fairs and Exhibits filled with local artists and artisans.
Holiday Trolley Rides and Luminaries every Friday
As you embrace the busy holiday season ahead, there's never been a better time to retreat for some romantic one-on-one time at our Wisconsin Bed and Breakfast. Book a room today!