Cedarburg is a charming town situated on Cedar Creek, and it's just 20 minutes southeast of our Wisconsin Bed and Breakfast. It's a wonderful day trip to take while enjoying a romantic getaway with us, as there are plenty of great things to do in Cedarburg, WI. Cedarburg consistently ranks as one of the best small towns in Wisconsin for getaways, and it's easy to see why.
Not only are there plenty of fun things to do in Cedarburg, but it offers visitors the perfect blend between old and new. It offers a delightful mix of shopping, cozy cafes and restaurants, high-end art galleries, and museums, all set amidst charming historic buildings in its very walkable downtown. It's also filled with fun festivals throughout the summer.
When you've had your fun and enjoyed all the great things to do in Cedarburg, it's time to return to the relaxing accommodations at our Wisconsin Bed and Breakfast. We're rated as one of the best romantic getaways in Wisconsin. One look at our incredible accommodations hidden away on our private property, and you'll know why. Book your room at our Wisconsin Bed and Breakfast today!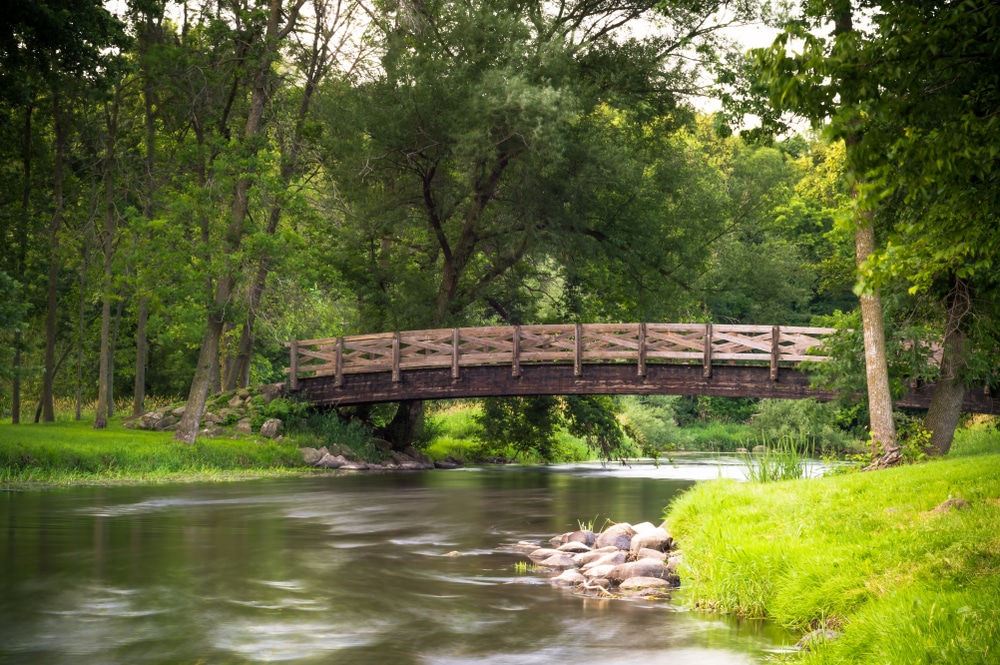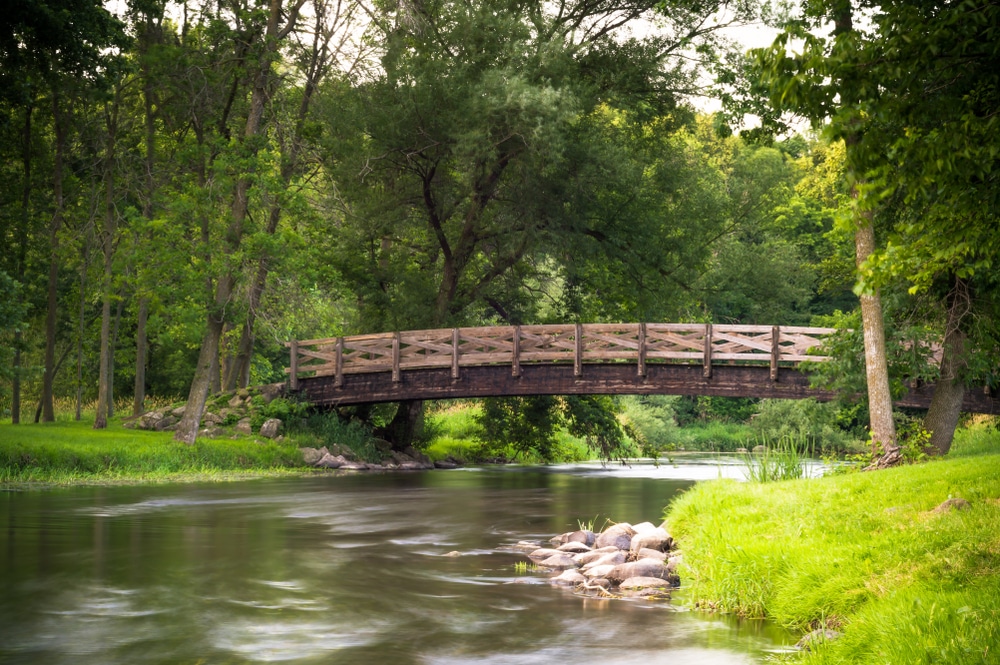 The Best Things to do in Cedarburg, WI This Summer
Whether you want to spend your day shopping and admiring historic architecture in downtown Cedarburg, touring charming wineries, or taking part in one of the town's many festivals and events, you'll quickly find there's no shortage of wonderful things to do in Cedarburg, WI. There is, after all, a reason it's often ranked as one of the best small towns to explore in the state.
Though nothing compares to the romantic ambiance of our Inn, we love to send guests to Cedarburg for a day so they can stretch their legs and have some fun before returning for a bit more indulgence at our Wisconsin Bed and Breakfast. Here are just a few of our favorite things to do in Cedarburg, WI:
Taking a walk through the town's historic district and shopping in the diverse boutiques you'll find there is one of our favorite things to do in Cedarburg.
Take a walk through the beautiful Cedarburg Covered Bridge Park, where you'll find one of Wisconsin's last wooden covered bridges. Snap a photo, enjoy a picnic, or launch a canoe or kayak for an afternoon on the water.
Don't miss the chance to visit the Cedar Creek Settlement. It's a great shopping destination in a restored 1864 woolen mill and is listed on the National Register of Historic Places.
Wine tasting is one of our many favorite things to do in Cedarburg, WI! Cedar Creek Winery is one of America's most renowned small regional wineries, and you'll find it at the Cedar Creek Settlement. They also offer guided tours if you're interested.
Another excellent tasting option in town is the Fermentorium Brewery & Tasting Room. This craft brewery has a huge tasting room and serves various beers, from traditional to experimental. Another great local brewery to visit is Rebellion Brewing.
Craft Spirit lovers, enjoy a trip to Handen Distillery. It's quickly become one of the most popular things to do in Cedarburg. You can enjoy a craft cocktail here or pick up a bottle of spirits to go.
Art lovers won't want to miss the Cedarburg Art Museum. They have a beer garden open during the summer and fall and often host several classes and events, including Plein Air painting events. Another great arts destination is the Wisconsin Museum of Quilts & Fiber Arts. 
Grab lunch or dinner in one of Cedarburg's many hip restaurants – the food scene here is incredible for such a small town!
If you time your visit to Cedarburg right, you'll be lucky enough to participate in one of their unique festivals. Thousands of people visit this charming town specifically for its vibrant festivals, including Winter Festival in February, Strawberry Festival in June, the Wine & Harvest in September, and Oktoberfest in October.
If you'd like to get out of town and enjoy the beautiful natural surroundings, rent a bike and head out on the Ozaukee Interurban Trail. It's a 30-mile trail connecting the towns of Belgium, Cedarburg, Grafton, Mequon, Port Washington, and Thiensville.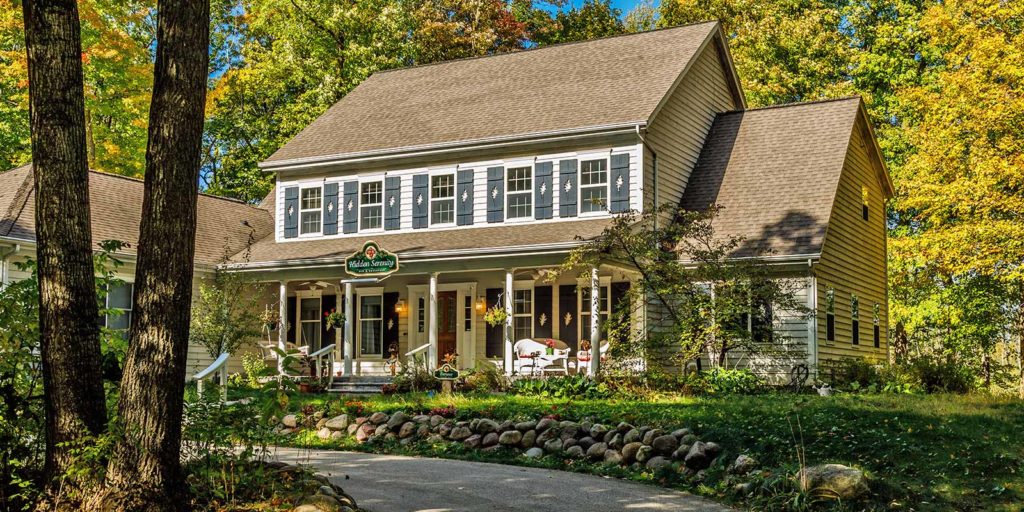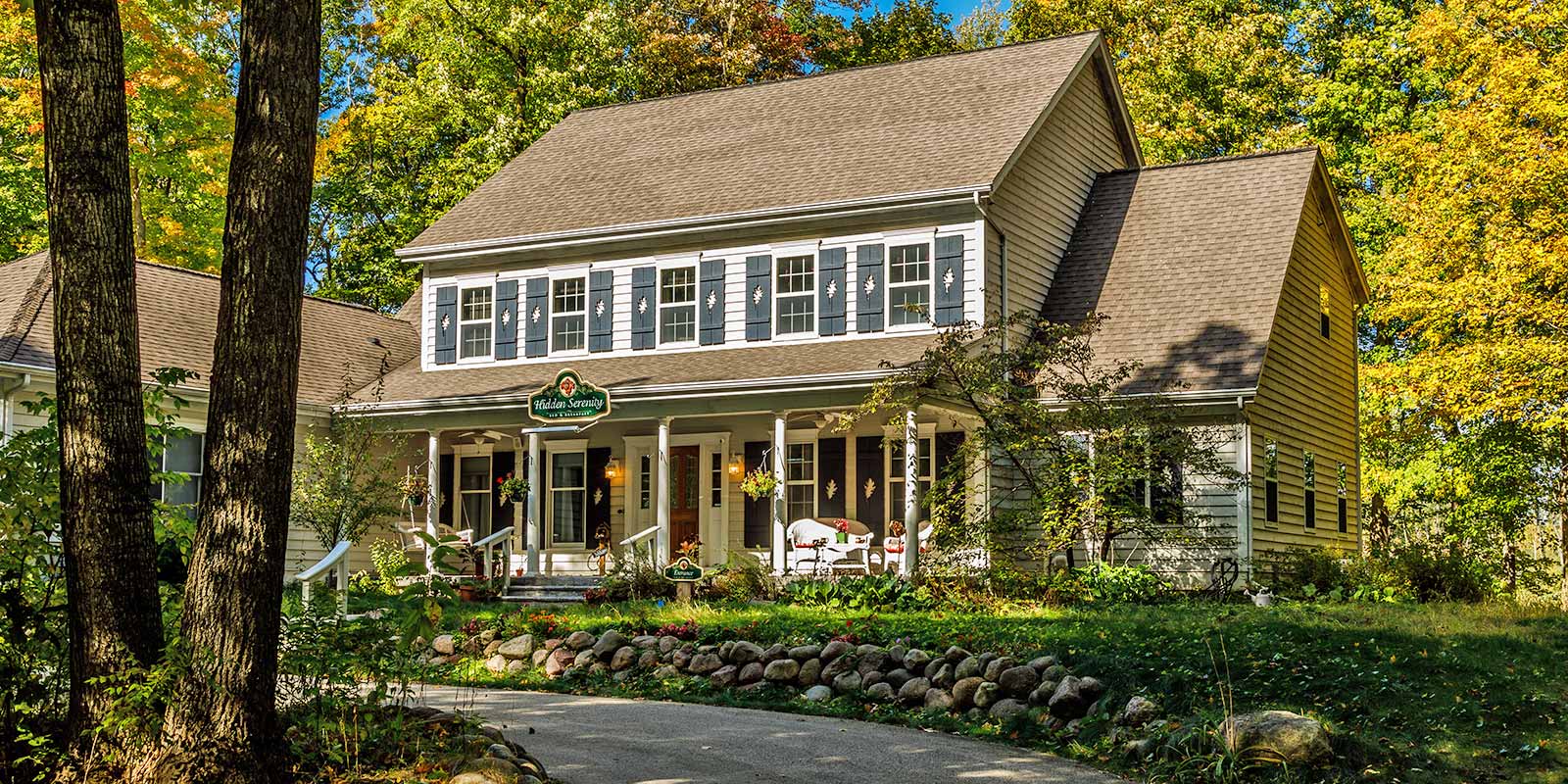 Getaway at our Wisconsin Bed and Breakfast
As wonderful as we think the town of Cedarburg is, we also know the value of finding a private place, hidden away from the busy crowds of tourists, where you can really rest, relax, and renew. That is exactly what you'll find at our Wisconsin Bed and Breakfast. We're just a short 20-minute drive from all the exciting things to do in Cedarburg, but it feels like we're entirely in another world.
Our Wisconsin Bed and Breakfast is an oasis in the woods. We offer seven beautiful guest rooms, each outfitted with a broad range of luxe amenities. Every stay includes a delicious multi-course breakfast served fresh each morning, and we're often told by guests this is their favorite part of the day.
Spend your quiet afternoons relaxing on our porch or meander the trails on our property, rent one of our bikes, head out for a small adventure, and then return to us for the renewal you crave from your getaway. When you want to indulge a little, visit our in-house spa, designed with your comfort in mind. Don't miss your chance to enjoy the best getaway of the summer. Book a room at our Wisconsin Bed and Breakfast today!